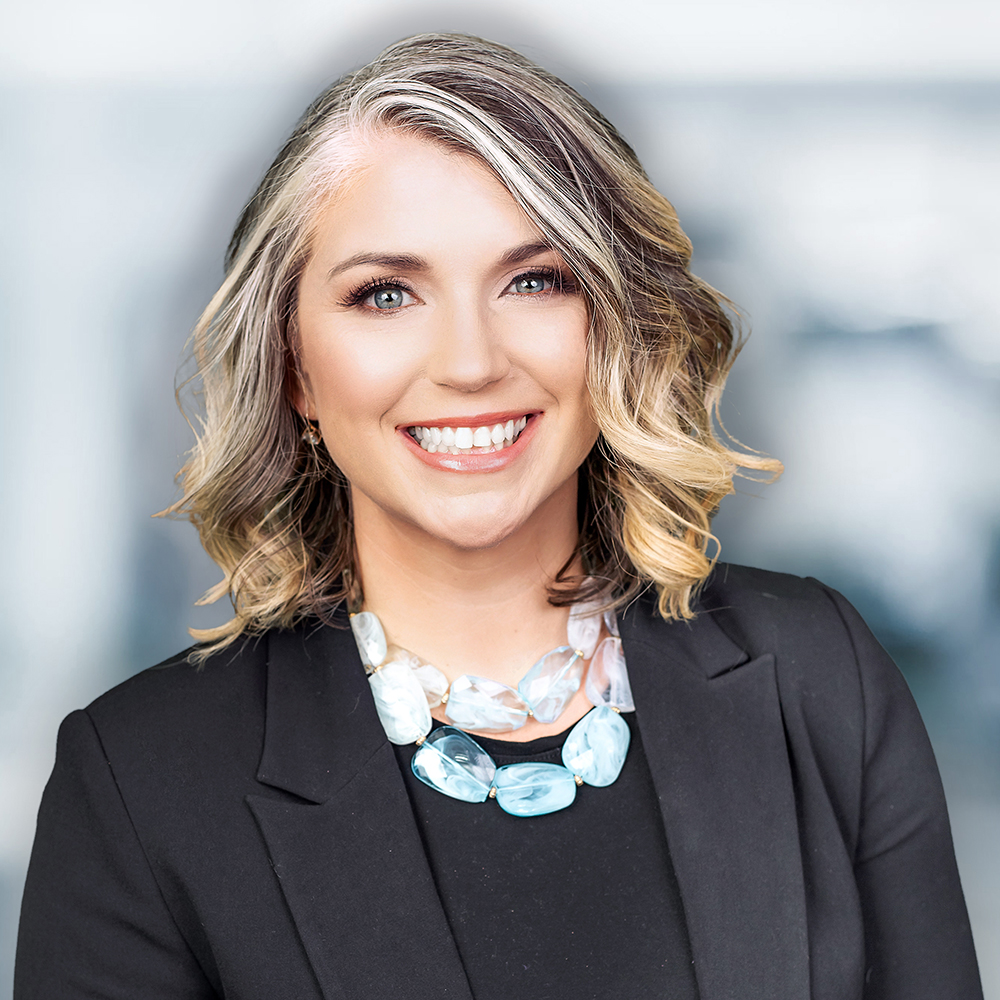 Elizabeth S. Sconzert
(504) 846-9720

Mandeville, LA, New Orleans, LA
Attorney Brief
Ms. Sconzert is a partner in the Mandeville office and has been with the firm since 2009. Her practice consists primarily of healthcare law, medical malpractice defense, professional liability & licensure, municipal law, personal injury defense, premise liability, and commercial litigation.
Education
Ms. Sconzert received her bachelor of arts degree from Loyola University New Orleans in 2001 and her juris doctorate from Loyola University School of Law in 2005. Ms. Sconzert served as an editor of the Loyola Law Review and was an oralist and brief writer for the Willem C. Vis International Commercial Moot Arbitration team that argued in Vienna, Austria. While attending Loyola, she was the recipient of the 2005 Loyola Law Review Best Comment Award and Law Excellence awards in civil procedure, criminal law, and copyright law.
Narrative
Ms. Sconzert was admitted to the bar in 2005. Upon graduation, she served as the law clerk to Chief Justice Pascal F. Calogero, Jr. of the Louisiana Supreme Court. Ms. Sconzert is an experienced advocate in the field of healthcare law including experience representing physicians, nurses, therapists, hospitals, ambulatory surgical centers, long term and acute care centers, home health and hospice, behavioral health specialists, and private practitioners. Her practice includes providing counsel to clients in healthcare and medical malpractice litigation; defending healthcare providers at medical review panel proceedings; advocating for physicians, psychologists, behavioral health specialists, allied health professionals, and nurses before professional licensing boards; performing risk management evaluations on healthcare issues beyond medical malpractice, including credentialing, peer review, and compliance with facility bylaws and regulations, HIPAA, EMTALA, Stark Law, and mental health statutes. Adding to her diverse practice at the firm, Ms. Sconzert serves as Mandeville City Attorney as of October 2020 under the administration of Mayor Madden after being unanimously confirmed by the City Council. Ms. Sconzert also represents local governments, boards, commissions and service districts in the defense of municipal liability claims. In addition, Ms. Sconzert has significant experience in insurance defense, including the interpretation of fidelity, errors and omissions, commercial general liability, and commercial property policies and surety bonds; commercial litigation; and business formation and organization, which includes daily operations including employment and insurance matters, and in the drafting and negotiation of multi-million dollar asset purchase agreements, commercial leases, and other contracts and transactions, including intellectual property, bankruptcy and collection issues.
Awards
American Society of Legal Advocates Louisiana's "Top 40 Litigation Lawyers Under 40" 2013, 2014
New Orleans CityBusiness "Ones to Watch," 2013
Louisiana Super Lawyers Rising Star 2014, 2015, 2016, 2017, 2018, 2019, 2020 (Personal Injury, Medical Malpractice Defense)
 Selected to serve on the US Magistrate Judge Merit Selection Panel by Chief Judge Englehardt of the Eastern District of Louisiana, 2018
Certified by CLM in Claims& Litigation Management, 2018
Professional Women of St. Tammany Women's Choice Award, 2019
Louisiana State Bar Association Citizen Lawyer Award, 2019
New Orleans CityBusiness 16th Leadership in Law Class, 2020
Bar, Courts & Professional Affiliations
Ms. Sconzert is admitted to practice in all Louisiana state courts and federal district and bankruptcy courts. She is a member of the Louisiana State, Federal, New Orleans and Greater Covington Bar Associations. Ms. Sconzert currently serves as City Attorney in Mandeville, LA. She has also served as the President of the 22nd Judicial District Bar Association, as well as serving on the board of directors of the New Orleans Bar Foundation, the Federal Bar Association and Louisiana Association of Defense Counsel. Ms. Sconzert also serves on the steering committee of DRI's Medical Professional Liability Conference and is an active member in the Diversity & Inclusion Committee of CLM. Since 2017, she's served as a member of the Northshore Community Partnership Panel for the Louisiana Bar Foundation.