Blue Williams Sponsors LSBA's 2022 Conclave on Diversity
August 16, 2022
On Friday, Blue Williams attorneys Cynthia Roth, Frank Torres and Kim L. Paul attended the Louisiana State Bar Association's 2022 Conclave on Diversity.
The Conclave encourages discussion among judges and attorneys about the importance of diversity within the legal profession.
We're proud to show support as a sponsor of this event and by actively advocating for and participating in efforts to improve diversity within the law profession in Louisiana.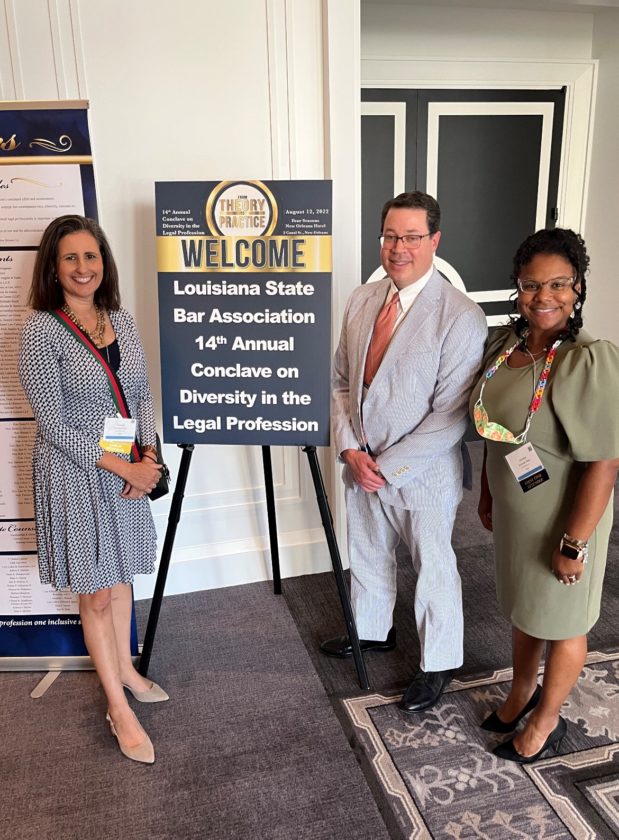 ← Back to Firm News